Year
March 2023

Collaborators
Strange Weather, TearJerky, Fiz, Afiq, Joane

Medium
Gallery

Theme
Social




Mama Magnet is proud to present a solo retrospective pop-up exhibition with Arwin Hidayat (b. 1983, Yogyakarta) whose unique wax-dye batik works on fabric are centred around complexities and interconnections within the human experience.

An artist living with mild schizophrenia, the human and animal subjects in his works are often distorted, reflecting disordered thought processes influenced by the body's chemical build and "Doktor Fahmi's" prescribed medication.


Browse the catalogue here.

The exhibition, presented in an unconventional format with a rave by Strange Weather, alongside performances by experimental-gamelan-trio, Uwalmassa, and local movement ensemble, RAGAURA, interchangeably promises dialogues and dance-floors to better understand the metaphysical.

All artwork images are courtesy the artist.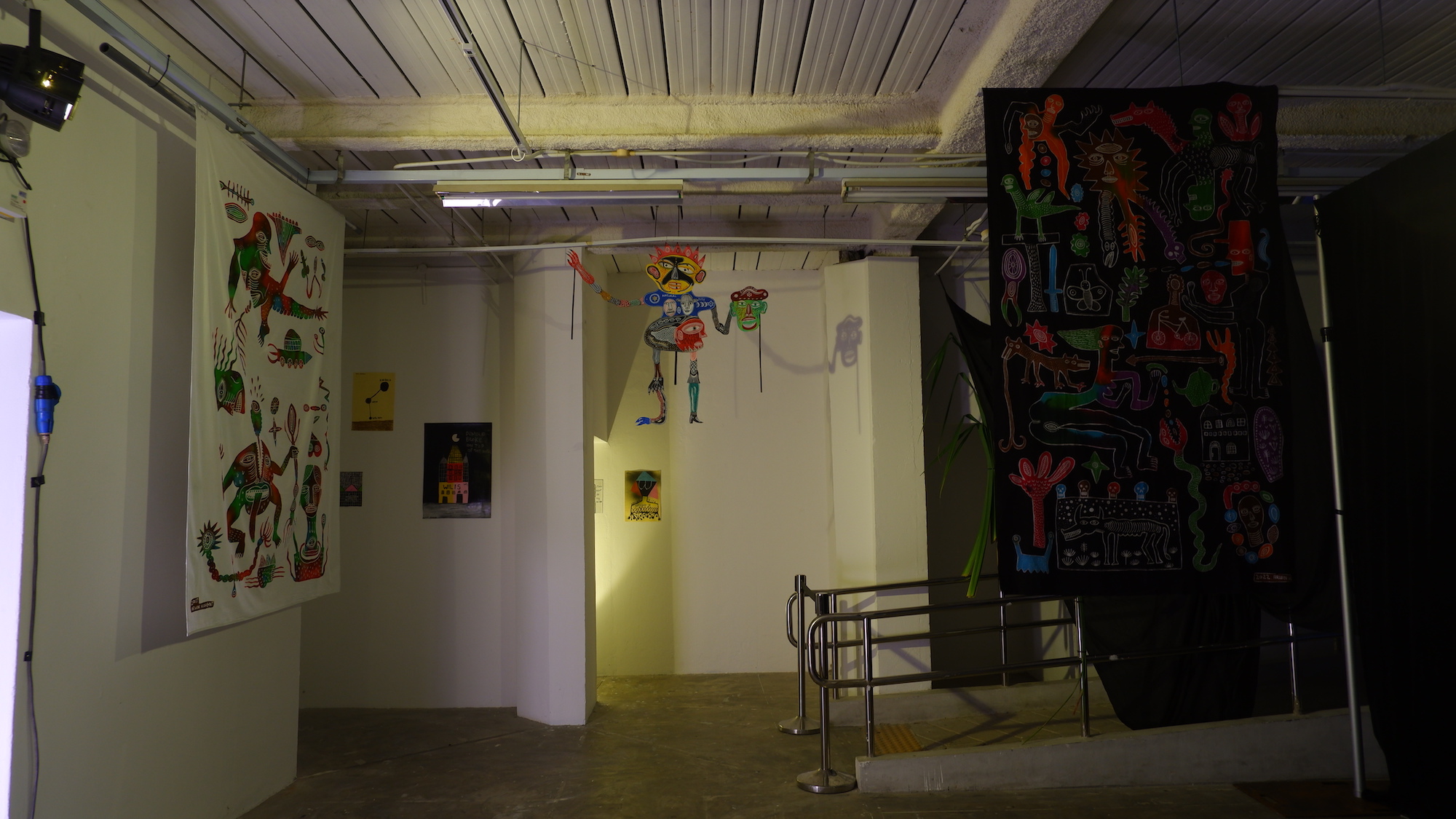 Featured Artists:

A'alely (SG, Strange Weather)

AFTERVOLTER (SG)

Alina Ling (SG)

Arwin Hidayat (ID)

Django (Pujangga Rahseta) (ID, DIVISI62)

Harsya Wahono (ID, DIVISI62) (pictured)

Josh Tirados (SG, RAGAURA)

Kindergarchy (SG, Strange Weather)

Project Coal (SG)

Randy Pradipta (ID, DIVISI62)

Rudi Osman (SG)

RTJ (SG, Strange Weather)

Sonia Kwek (SG, RAGAURA)

Xue (SG, RAGAURA)

yetpet (SG, Strange Weather)