CENTRE FOR ALTERED TOGETHERNESS

CYBER
EXHIBITION
2020
Year: June - December 2020
Collaborators: Reza Hasni,
Tiong Hong Siah (Screensavers),
Tengo LaFirma, Degeha,
Tulika Ahuja, Brilliant Prints,
National Arts Council
Services: Curation, partnerships
Press:
It's Nice That
Adobo Mag
CENTRE FOR ALTERED TOGETHERNESS (
www.c-a-t.world
) is a journey through six illustrated virtual worlds created by artist Reza Hasni, interaction design studio Screensavers and sound designer Tengo La Firma in collaboration with MAMA MAGNET. Use arrow keys or W A S D to navigate, and spacebar to jump. Best experienced on desktop.
Set in a time of expanding cyberspace, C-A-T invites participation from users as they upload their consciousness in an avatar, then roam freely and interact with other visitors. It is a nod to the idea that while individuals may face social experiences together, they have different paths and encounters - informed by their personal context.
Built completely virtually during the COVID-19 lockdown, the experience offers connection with ideas of altered togetherness. If you see other avatars online, please be kind.
CENTRE FOR ALTERED TOGETHERNESS is online on
www.c-a-t.world
. Fine art prints are available on our
web shop
.
CENTRE FOR ALTERED TOGETHERNESS (C-A-T) - Walkthrough online from Reza Hasni.
Podcast diving deep into the process of building Centre for Altered Togetherness
Launch on 7 Aug 2020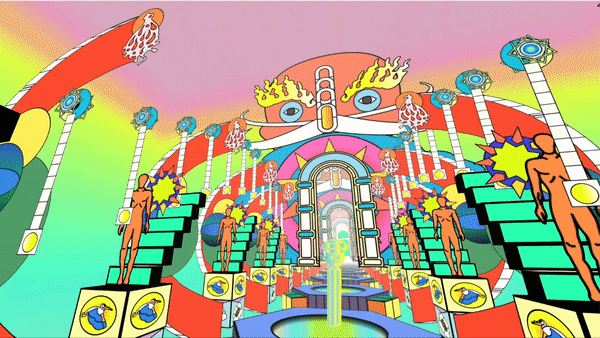 DDoS Attack on 8 Aug 2020
C-A-T Travels to mihn 宀 gallery Hong Kong for its first physical showcase
Behind The Screens