SINGAPORE WRITERS FESTIVAL RADIO

PODCAST
2020
Year:
30 October - 8 November 2020
Collaborators:
Ashley Erianah,
Nyshka Chandran, Mrigaa Sethi,
Ravi Manthovani,
Screensavers, Zhen Qi Teo,
The Arts House,
Singapore Writers Festival 2020
Services:
Production, Programming, Branding, Broadcasting and Experience Design
Press:
SG Community Radio
As we grapple with translating our physical events online in a socially-distant manner, MAMA MAGNET collaborated with The Arts House to present an Internet radio station for the Singapore Writers Festival 2020.
Night Spin 182.7
was broadcast daily from 8 - 11pm over ten days, promising a shadowy flight into a radio active world.
Working closely with producer Ashley Erianah as well as hosts Nyshka Chandran and Mrigaa Sethi, two original series of podcasts were born: No Magic Here and Shades of Self. Tune into them below.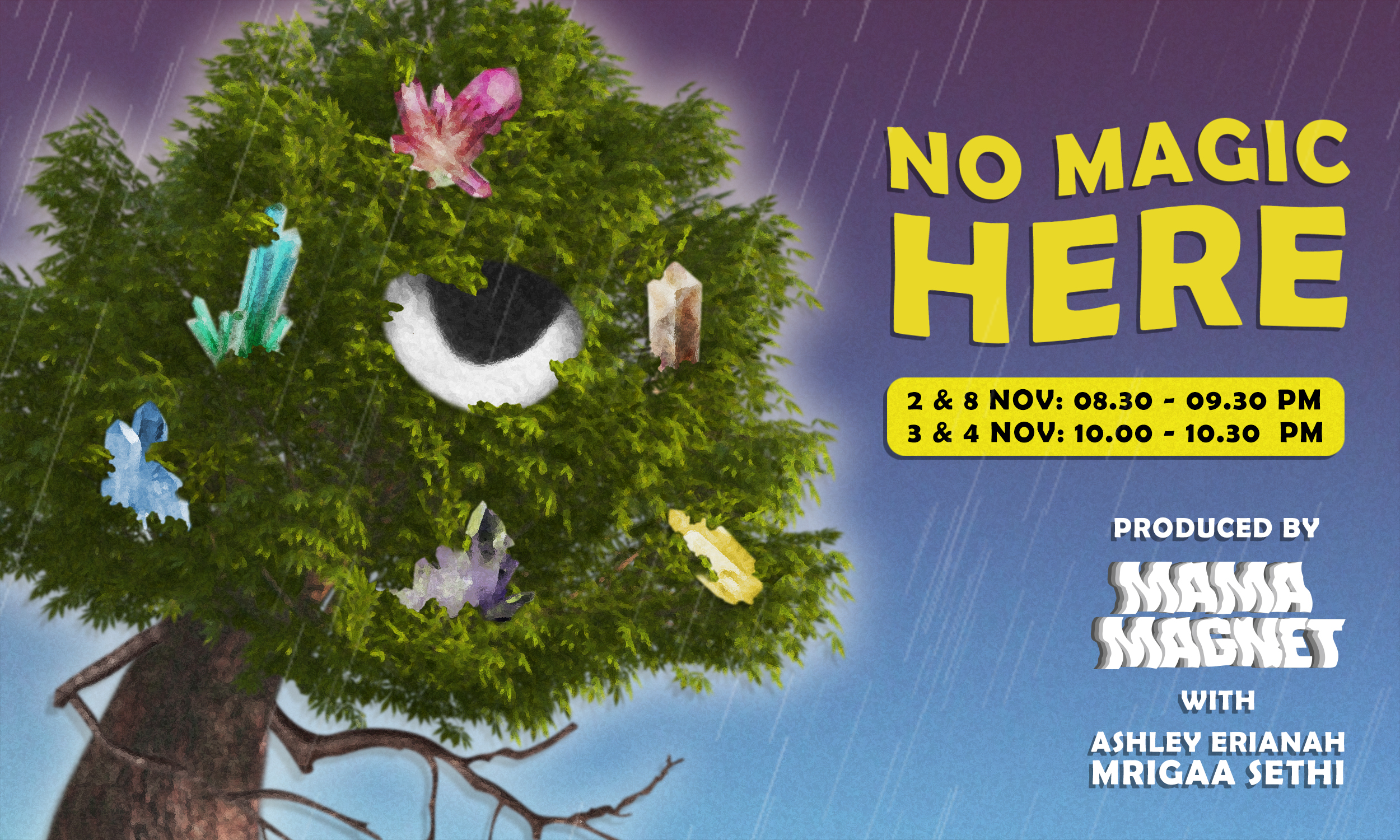 Animations and branding by Ravi Manthovani
Original sound tracks by Ashley Erianah